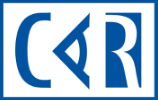 Canadian Association of Radiologist's accreditated for Mammography

Ontario Breast Screening Program
Mammogram Clinic in Toronto
Visit our Downtown Toronto Mammogram Clinic – Specializing in Mammography
Screening is key to the early detection of breast cancer. Annual screening mammography is currently recommended by most National organizations for all women over the age of 40. It can detect a cancer in the breast up to two years before a patient or physician can feel the lump. The Toronto Centre for Medical Imaging is also a screening centre for the Ontario Breast Screening Program and has been accredited by the Canadian Association of Radiologists since 1998.
Following screening mammography, about 10% of women will be recalled for additional views. This should not cause undue worry as more than 9 out of 10 patients that get recalled for additional views are subsequently categorized as "benign" or "probably benign".
If we feel that additional views are necessary, one of our staff will contact you and schedule an appointment on behalf of your physician. If we feel a biopsy is required, we will schedule an appointment within a week to have this procedure completed, pending authorization from you and your physician.
Mammography Screening Information – Video
Breast Density Screening with ABUS
Dr. Stacey Kean – Mammography Saves Lives