American College of Radiology – Accredited for General Ultrasound and OB Ultrasound

Intersocietal Accreditation Commission Vascular Testing for Vascular Ultrasound
Downtown Toronto Ultrasound Clinic
TCFMI Offers a Wide Array of Ultrasound Exams
We welcome new patients that are looking to schedule an ultrasound at our downtown Toronto clinic. Please call us at 416-368-8488 to speak to a receptionist and have your appointment scheduled.
As ultrasound images are acquired digitally, your images can be provided to you on a CD, so you can take them to your referring physician or specialist, if necessary.
We can also provide our obstetric patients with a copy of their baby's images on CD at a nominal charge.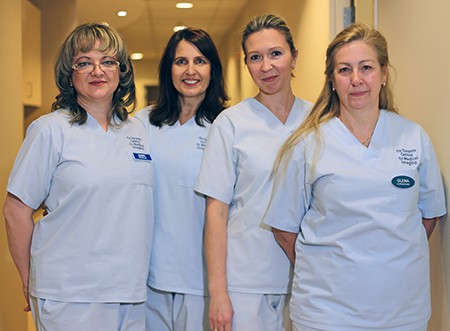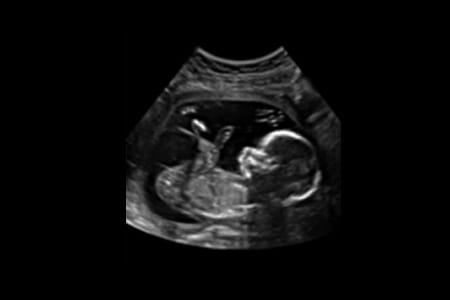 What is Ultrasound First?
Ultrasound First is an endeavor devoted to education and increasing awareness of the effectiveness of ultrasound in enhancing patient care.
For appropriate clinical conditions, ultrasound offers clear safety and economic advantages over radiographic exams, and yet evidence suggests that ultrasound is underutilized.
Many clinicians are unaware of the range of conditions for which ultrasound first is an established guideline, and the gap only grows larger as research extends ultrasound's diagnostic value.
Consider the Benefits
Safe
Ultrasound emits NO ionizing radiation. It may be all you need.
Effective
Ultrasound has comparable or superior diagnostic capability in a growing number of imaging scenarios making it the smart diagnostic choice.
Affordable
Ultrasound is an inexpensive and portable tool that can provide faster diagnosis. Image more for less.
Vascular Ultrasound
Venous Doppler of the Lower Extremities for Deep Vein Thrombosis
Venous Doppler of the Upper Extremities for Deep Vein Thrombosis
Carotid and Vertebral Artery Doppler
Arterial Doppler of the Lower Extremities
Arterial Doppler of the Upper Extremities
Interventional Procedures
General Ultrasound
Abdomen
Female Pelvic Suprapubic and Endovaginal
Male Pelvic Suprapubic and Endorectal
Breast
Groin for Hernia and Lumps
Small Parts Ultrasound
Thyroid
Salivary Gland
Neck
Scrotum
"Lumps and Bumps"
Obstetric Ultrasound
1st Trimester Dating Ultrasound
Nuchal Translucency (NT) scan between 11 and 14 weeks
Detailed 2nd Trimester Anatomic Survey (18 to 20 weeks)
3rd Trimester scan for Fetal Growth
Biophysical Profile (BPP)
Musculoskeletal Ultrasound
Upper Extremity
Shoulder for Rotator Cuff Pathology and Impingement
Elbow for Golfer/Tennis Elbow; Olecranon Bursitis
Wrist and Hand for Tendon Injury/Inflammation/DeQuervain's
Wrist for Carpal Tunnel Syndrome
Muscle Tears
Lower Extremities
Hip for Effusion/Tendonitis/Bursitis/Synovitis
Knee for Tendon and Ligamentous Pathology/Injury
Knee for Popliteal Fossa Cyst
Ankle and Foot for Ligamentous/Tendon Injury/Inflammation
Foot for Morton's Neuroma
Heel for Plantar Fasciitis
Muscle Tear
Sports Injury Ultrasound
Elbow
Shoulder
Knee
Ankle
Wrist
Hip and Groin
Please view our sports injury ultrasound, specific page for more information.